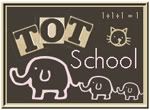 Here's what we did this week: 
Played with Floam... He likes the way it feels, 
and when he pulls it apart he says, "Eeew!". 
More texture... sticking pipe cleaners in the Floam...

Also had fun with Play-Doh. I was amazed that he learned to roll it out!
 I'm thinking he's ready to help me make some scones... ;) 

We also played with Clipo blocks. He loves "building"... 

He LOVES playing with all of his vehicles... cars, trucks, trains, planes, rockets... I think it was especially funny when he was 
ramming his "Air Force One" into the train... should I be worried? ;)

Puzzles, puzzles, puzzles... Here's his chunky bug puzzle. 
He's almost a pro at this! :)
He loves the "door" puzzle! Different objects belong behind each door, and he has to figure out which goes where... He's putting the dog in the doghouse. :)
This train counting puzzle is a little bit more difficult for him... I'm not worried, though... it said "3+" on the package.
He also loves his "latches" board, but still needs
 a little help with some of them. :)
Aquadoodle is always fun! :)
Hope everyone is having a great week so far! 
For more information on Tot School, click on the button at the top of this post.